This initiative will hopefully pave the way for stabilizing the Capital city and its perimeter and provide the climate for a long-lasting quiet in the northern part of the country.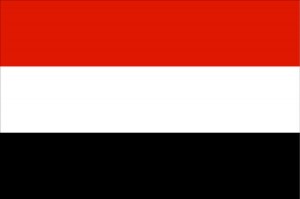 The Initiative:
First: The formation of a national unity government based on the following mechanisms while observing the principles of competence, integrity and national partnership:
* The President of the Republic is to announce, during the extended national meeting, that he will name a Prime Minister within a week, in consultation with the political constituencies.
* The President may specifically nominate ministers of defense, interior, foreign affairs and finance.
* The President determines the ratios of representation of the GCC signatories, Ansarallah, the peaceful Southern Hirak, women and youth.
* Each Party shall nominate two candidates per each position and the President will consult with the Prime Minister to select one.
* The President shall set a deadline for the political constituencies to nominate their candidates. Should any party fail to meet the deadline or refrain from taking part in the Government, the President is to take whatever He deems appropriate in line with his constitutional mandate.
Second: The President of the Republic will issue a decree that provides for a reduction of the added amount to the international oil prices. This will result in decreasing the petrol price to 3500 YR per 20 litres and diesel to 3400 YR.
Third: the program of the new government shall involve revisiting the economic, financial and fiscal policies and implementing a series of drastic reforms.
Fourth: the program of the new government shall involve increasing the minimal wage limit.
Fifth: All political constituencies shall commit to implementing the NDC outcomes in accordance with timetabled mechanisms as well as to completing the remaining process of constitution making and referendum.
Sixth: The government-owned media outlets as well as the private ones shall undertake to adopt a constructive and positive communication policy that is supportive of the political process and the NDC outcomes, committed not to attack people or degrade them and refrains from inciting sectarian or regional conflicts or hatred. The Government of National Unity shall draw the appropriate mechanisms to achieve this end.
Seventh: All political constituencies shall denounce violence, extremism and acts that jeopardize the country's security and stability. This shall start with defusing the tensions by removing the camps and ending the sit-ins inside the capital and in its periphery as well as stretching the state control over Amran, ceasing the armed confrontations in Algawf and enforcing the rule of law on the entire Yemeni territories.
Eighth: the Extended National Meeting calls upon AbdulMalik AlHouthi and Ansarallh to partake in this national solution to demonstrate the national partnership and maintain the security and unity of Yemen by holding to their end of the deal, especially paragraphs 6 and 7 herein.