President Abd-Rabbu Mansour Hadi received on Sunday evening a phone call from Secretary General of the Gulf Cooperation Council (GCC) Abdul Latif Al-Zayani.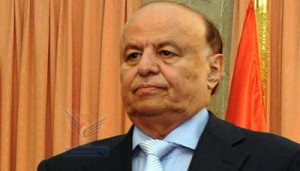 During the phone conversation, Al-Zayani confirmed full support of the Arab League Council along with the GCC's states to complete the remaining tasks of the transitional phase and to make the outcomes of the National Dialogue Conference (NDC) a reality.
"The GCC's leaders will stand by Yemen in order to get it out of its current standoff," Al-Zayani said.
He added that security of Yemen is part of the security of the GCC's states, noting that the GCC's leaders will not allow any bid aiming at undermining the progress of the political settlement process in the country which was based on the NDC outcomes.
FA
Saba