CAIRO — The United States on Monday imposed sanctions on the former president of Yemen, Ali Abdullah Saleh, a onetime American counterterrorism ally whom the Obama administration accused of undermining "stability" in Yemen.
Mr. Saleh was forced from power in 2012 after protests against his 33-year rule, but he has remained an influential political figure.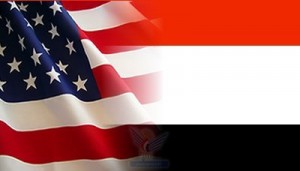 A statement from the Treasury Department accused Mr. Saleh of being one of the "primary supporters of violence" perpetrated by the Houthis, a rebel group that took control of Sana, the Yemeni capital, in September. The Houthi takeover set off a political crisis that has weakened the authority of the current president, Abdu Rabbu Mansour Hadi, who is backed by the United States.
The Obama administration also imposed sanctions on two Houthi military leaders, freezing any assets they or Mr. Saleh may have in the United States and preventing American companies from conducting business with them.