Deputy Foreign Minister and Chairman of the National Commission for Refugees (NCR) Amir Salem Aidaroos met here on Monday with chief of International Organization for Migration (IOM) mission in Yemen Nicoletta Gyor Dano.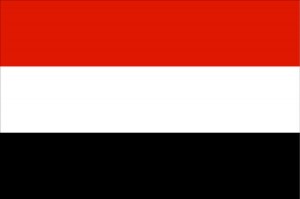 During the meeting, they discussed bilateral relations between the NCR and the IOM, as the flow of the illegal immigrants from the Horn of Africa to Yemen is increasing.
They also dealt with the Organization's role in helping Yemen to return the illegal immigrants back to their countries, studying reasons for their influx and supporting the efforts of the Yemeni government in this regard.
In Yemen, more than 750,000 thousand immigrants are not registered.
AF
Saba