President Abd-Rabbu Mansour Hadi urged on Sunday members of the Constitution Drafting Committee to accelerate drafting the initial formulation of the constitution to be put for a referendum in order to hold parliament and presidential elections.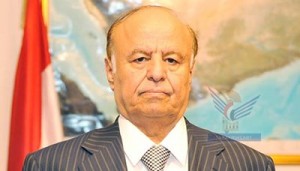 The President reviewed with them the latest developments on the ground along with efforts made to handle the repercussion of the current crisis.
Head of the CDC briefed President Hadi on achievements made by the committee's members on the progress of drafting the country's new constitution.
FA
Saba