Yemeni Foreign Minister Khaled Al-Yamany said to «  Asharq Al-Awsat » that the tripartite mechanism of the Redeployment Coordination Committee in Al-Hodeida means that all parties (the Yemeni Government, the United Nations and Houthis) must verify this withdrawal.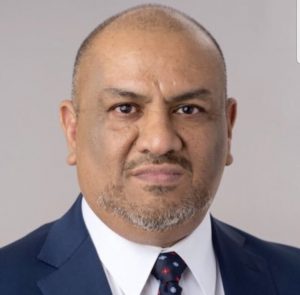 Neither in the Stockholm Agreement nor in international law is mentioned a unilateral withdrawal from Hodeida.
"Even if our forces withdraw, the Houthis of the Tripartite Commission have the right to verify this withdrawal".
"The Minister's statement was in response to the United Nations announcement that Iranian-backed Houthi Millitias would proceed with a withdrawal that begins on Saturday, May 11 and ends three days later, according to a plan that, if applicable , will be the first after intransigence for nearly five months since the entry into force of the truce and agreements signed in Sweden in December 2018.
Britain's Foreign Secretary, Jeremy Hunt, tweeted there were  encouraging signs in Hudaydah, with reports that Houthis were  beginning to withdraw (under UN supervision) from the Yemeni ports of Hodeidah, Saleff and Ras Issa in Yemen."
Legitimate Government officials and Yemeni activists described the withdrawal of the Houthis as another show similar to that of December 30.
"If the current withdrawals are part of subsequent withdrawals, we will judge the facts after they occur and we will evaluate what has been achieved," he said.
The Yemeni Government does not accept unilateral actions beyond the control standards set out in Security Council resolutions 2451 and 2452 and does not adhere to the concept of operations for which we have been working for months.
The Minister added: "The process of withdrawing Houthi militias from the ports without the Redeployment Coordination Committee supervision and control of the will be a violation of what has been agreed in recent months.
The operation, without control, will annihilate the efforts of the international community and will provide a free service to the Houthi militias to restart the show of unilateral withdrawal, which was set up previously in the port of Hodeidah on December 30, 2018 ".
He added: the Stockholm Agreement, in terms of legal content, is a mechanism of trust establishing comprehensive political consultations, the Houthis do not cooperate with the international community and the Yemeni Government.
How can we be sure that they  are decision-makers not guided by Iran?