The High Representative of the European Union for Foreign Affairs Chatherine Ashton has confirmed the EU's efforts to provide Yemen with more support to help the country overcome its challenges.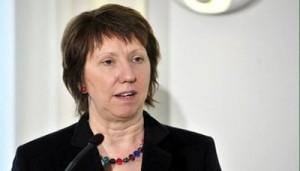 In a meeting with Yemen's Permanent Representative to The Arab League Mohammad al-Haisami on the sideline of Arab-European Foreign Ministers' Third Meeting is being held in Athens, Ashton discussed with the al-Haisami the political situation and Yemen's achievements in the process of the transfer.
Al-Haisami reviewed efforts of President Hadi and the National Reconciliation Government in completing the remaining steps of the transfer and economic and security challenges Yemen is facing.
MA
Saba
Read More