Basindwa: Yemen imports 60,000 tons of diesel to tackle shortages
SANA'A, May 25 (Saba) -Yemen has imported about 60,000 tons of diesel as the country has been facing an acute fuel shortage for more than a month, Premier Mohammed Basindwa said.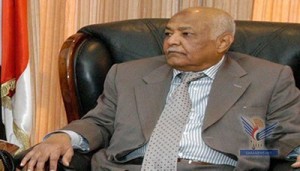 At the launch of the 2nd agricultural festival at Sana'a University, Basindwa pointed out that a lot of investors are eying to invest in Yemen in various sectors, but some problems stand as a roadblock to the flow of investments into the country.
Minister of Agriculture and Irrigation Fareed Mojawar delivered a speech at the festival on Saturday in which he pointed to the role of the agricultural sector and its contribution to the gross domestic product of around 11%.
He said the statistical indicators show that 63% of the farming households in rural areas have simple properties and, at the national level, households only irrigate 26% of all properties. Almost 31% of rural households produce food used at homes, he added.
Mojawar also said Yemen has got a grant worth $36 million from the Food Security Council and is yet to start implementing the food security project.
MB/AF
Saba