China urged the concerned parties in Yemen to implement the UN Security Council (UNSC) latest resolution on Yemen and to continue the dialogue in order to address the country's current crisis.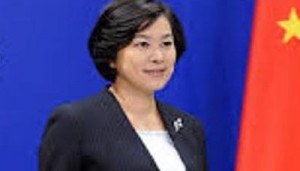 The Chinese Foreign Ministry Spokesperson Hua Chunying said in a press release on Monday, the political parties have to end disputes via negotiations in order to support the political transition and restore the country's stability and security.
China is closely following the current political and security situation in Yemen, Chunying said, adding that China has no immediate plan to close its embassy in Yemen or withdraw its diplomatic staff from the country.
FJ/NS
Saba