Foreign Minister Dr. Abu Bakr al-Qirbi has met in the Algerian capital with the Iranian Foreign Minister Mohammad Javad Zarif, on the sidelines of the 17th Ministerial Meeting of the Non-Aligned Movement.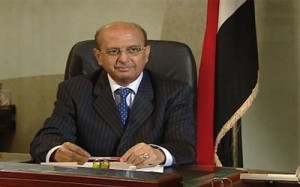 During the meeting, they exchanged views on a number of issues that concern the two brotherly countries, and the Iranian Minister invited Dr. al-Qirbi to visit Tehran.
In another context, Dr. al-Qirbi met with the Yemeni students studying in Algeria, who briefed him on the progress of their studies and the assistance and facilities provided to them by the Algerian side.
BA
Saba