Prime Minister Mohammed Salem Basindwa met on Tuesday with the British ambassador to Yemen Jane Marriott.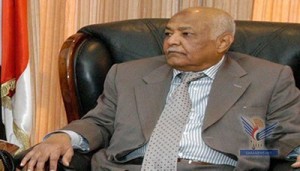 The prime minister reviewed with the British ambassador the existing cooperation areas between the two friendly countries and prospects of boosting them, including the role of Britain in supporting Yemeni people in the developmental aspects.
Basindwa pointed out that Yemen needs further solidarity by brotherly and friendly countries during the current phase to maintain the successes and gains that have been achieved so far in the framework of the political process.
The British ambassador affirmed her country's keenness to strengthen its relations with Yemen, including the political and developmental areas especially, at this important stage of its history.
Marriott whished that Yemen people would overcome the current challenges and achieve the overall stability.
BA
Saba