Prime Minister Mohammed Salem Basindwa reviewed here on Monday with German ambassador to Yemen Walter Hassmann the economic and development cooperation.
During the meeting, they discussed the relations of cooperation between the two countries and joint efforts to promote the political and fiscal stability in the country.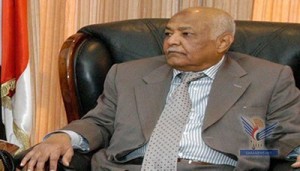 Basindwa and Hassmann also discussed the conditions of the African refugees and burdens on Yemen a result of the continuing influx of refugees from Somalia and the necessary aid required from the international community.
Hassmann, who is newly appointed to Yemen, stressed that he would do every effort to strengthen the friendly ties between German and Yemen peoples.
He also commended the important steps that have been achieved so far under the political settlement.
AF
Saba