Foreign Minister Abu Bakr al-Qirbi met here on Sunday with Russian Deputy Minister of Communications and Mass Media and head of the Russian side in the Yemeni-Russian joint committee, Alexei Volin.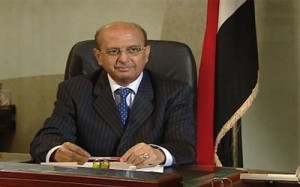 During the meeting, they discussed the bilateral relations between the two countries in all areas and ways to boost them, especially with regard encouragement o investments and tourism between the two countries and the cooperating in combating terrorism.
In the meeting, al-Qirbi expressed Yemen's appreciation for the Russian positions in support of Yemen.
In turn, the Russian official confirmed his country's support to the Yemeni leadership and government in the ongoing political process.
BA
Saba
Read More